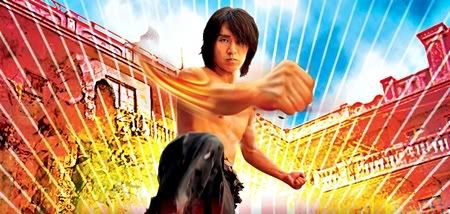 If you want loads of laughter and you enjoy Chinese food (and other Chinese stuff), you definitely have to watch Stephen Chow's movies. So far, I've only watched two – Shaolin Soccer and Kung Fu Hustle – and I had loads of laughter doing so. Both have won tons of awards and both became international hits.
Shaolin Soccer is about six shaolin masters (Stephen Chow is one of them) who'll try to revive their Kung Fu skills and values through soccer. Apparently, modern society has turned them into pathetic and disgraced individuals and it is up to a former soccer star turned "coach" ("Fung") to make them the greatest soccer players with ancient but super Shaolin skills. Problem is that Fung's old nemesis – Hung – also assembled a squad of players (Team Evil) and they have been injected with a drug which gave them superhuman speed and strength. The ending is one of the most exciting soccer games you'd see.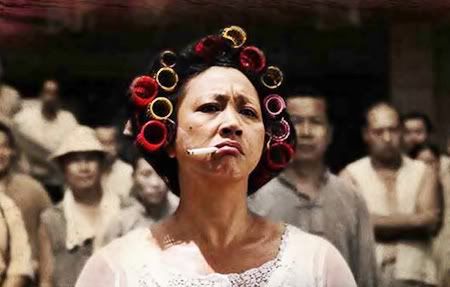 Kung Fu Hustle is a comedic gangster movie. Stephen Chow plays the role of "Sing", a thief who wants to be a member of the dreaded gang – The Axe Gang. However, before he can completely join it, he has to commit murder first. He also tries to rob a crowded apartment complex – Pig Sty Alley – and he poses as one of the members of the Gang. He fails but his antics attract the real gang and soon enough, the Axe gang start torturing the apartment tenants. The local defend themselves and they show off high-flying kung fu skills which initially defeats the gang. The gang then hires a number of kung fu experts to get rid of the local masters. Unexpectedly, the landlady and landlord also exhibit exceptional Kung Fu skills as they actually legendary martial arts experts. The gang then hires another legend – The Beast – and all hell (and impressive effects) break lose. And then, Sing, discovers his true destiny – as a martial artist.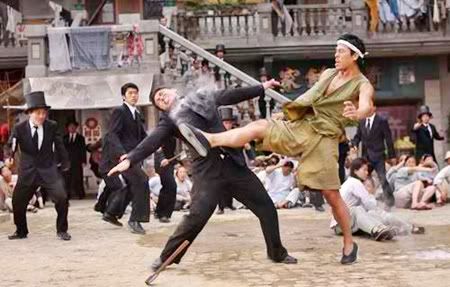 So what would you love from these both? LOTS. You'll love the Chinese food (I do love the noodles and dimsum) and enjoy the card games, and the bingo play and the likes (which reminds me of Onlinebingo.com). You'll love the high dose of action-packed martial arts fight scenes which are extensively enhanced by special effects. You'll enjoy the comedy mixed with drama – plus lots of dancing and some singing – which will remind you of a TV variety show slash teledrama.
What's totally weird but interesting about these Chinese films is that everything can happen in a Stephen Chow movie – the laws of logic and physics no longer matter – and you couldn't care less if people got all violent. You'll just find everything entertaining (Don't let your younger kids watch them though).