It's been a while since I have featured ads here and it's because I have not been watching a lot of TV lately. I have been skipping TV shows and watching movies on DVD more – and I have been surfing the internet much much more. Anyway, I was looking for some resources on car rentals Johannesburg airport for a relative, I stumbled upon some creative car advertisements.
I'm no ad expert and no car buff too so I'm delighted when I see interesting car ads with messages that I instantly get – without the need to ask whys and hows. I was so delighted that I thought you should see these too…
On speed and power…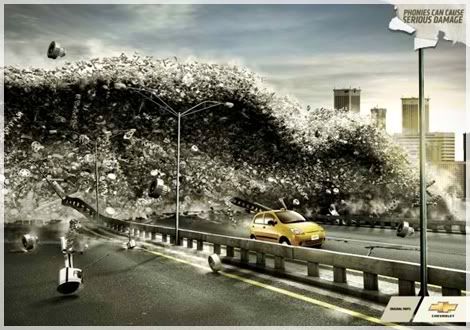 On surviving rough roads…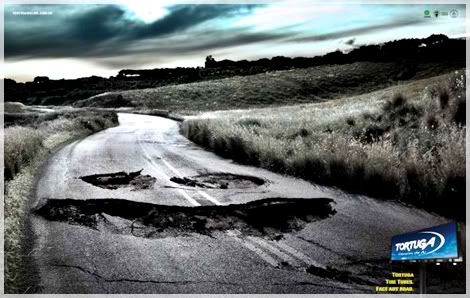 On spaciousness…
On fuel efficiency…
On speed and spaciousness...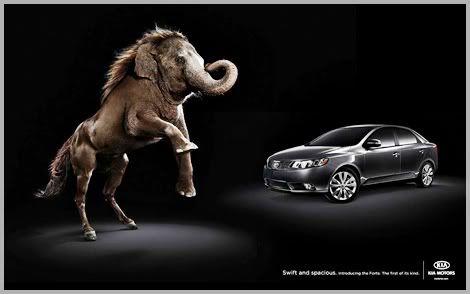 On spaciousness…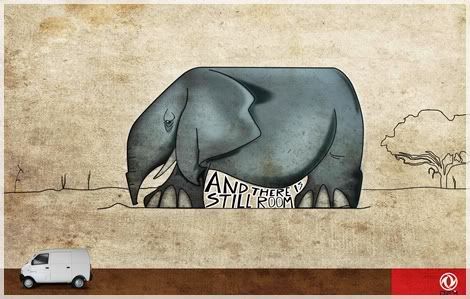 I'm really not so into those 'tricky' (and complicated) car ads – and I think simple – obvious ones like these are more effective. Why? because how long would you really want to stare on a car advertisement anyway unless it's really very intriguing? but hey, that's just me and I'm not part of the advertising industry  - but yes, I'm always a potential customer. *wink*