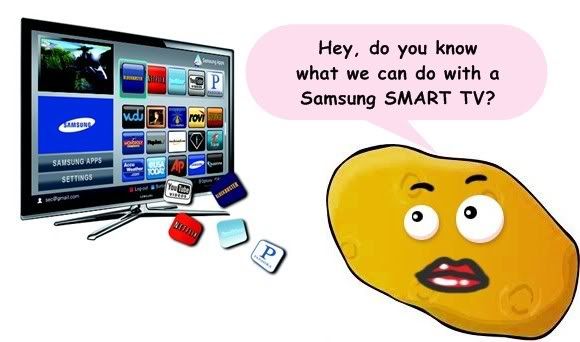 All work and no play makes anyone a dull person. That's why all of us need our couch potato moments. We need time to relax and have fun – and for most of us, that time is spent in front of the TV. Now, to make the most of that precious couch potato moments that we rarely submit ourselves to, it's always best to get a superb-looking TV that would offer the best TV viewing experience . That being said, let me tell you that it's best to get ourselves a Samsung SMART TV.
Why a Samsung SMART TV?
With a Samsung a SMART TV, we can watch 2D and 3D pictures both in HD. The Total 3D solution of the Samsung TV requires us to use stylish 3D glasses which makes use of bluetooth technology, not infrared. Thus, we can watch in 3D even when we are a few feet away from the TV and even when the 3D glasses are not on line of sight with the TV.
With Samsung SMART TV, we can also watch action movies, sports, and video games with enhanced clarity. This is because this superb TV offers Auto Motion Plus 120Hz which reduces blur. This TV has high-tech panels and unique backlight technology which reduce the response time and thus creates a more accurate image reproduction even with faster onscreen motion.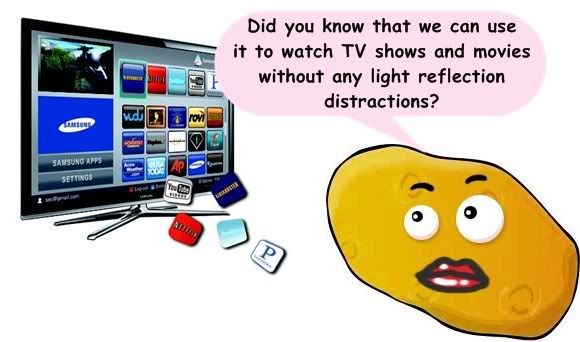 With the Samsung SMART TV, we can also watch TV shows and movies without any light reflection distractions. This is because this TV has an Ultra Clear Panel feature which absorbs ambient light and eliminates reflections from sunlight or houselights. It also makes colors vibrant with great shadow detailing, deeper blacks, and enhanced contrast.
The Samsung SMART TV also has Wide Color Enhancer Plus and Eco Censor. The Wide Color Enhancer Plus lets us see picture color to the director's intent. It makes use of the entire RGB spectrum to bring real-life looking images on screen. On the other hand, the Eco Censor feature automatically adjusts the brightens of the images on the screen depending on the light intensity present in the room. With these features, we can get an optimized viewing experience and save energy as well.
Part 2 is HERE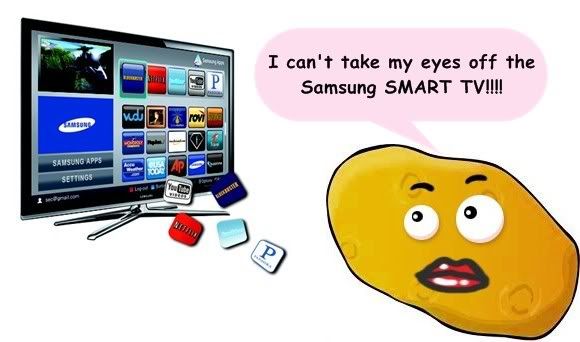 This is my entry to the Samsung TV PH's Things That I Can Do With a Samsung SMART TV contest. I hope you can leave a comment and help me win the TV-PC of my dreams.